Home | Power gold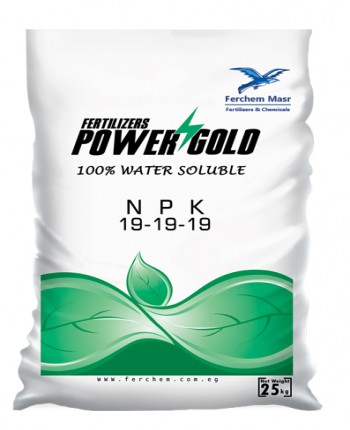 Type : NPK Fertilizers
---
Brand : Power Gold
---
Fertilizer Form : Water Solubale
---
Packing : 25 KG
---
Description
Recommendation
Specification
100% fully soluble fertilizers that is used in the soils irrigated by modern irrigation systems.
Types of Power Gold fertilizers
Other nutrients

Nutrients%


type

K2O

P2O5

N

· free amino acids

19

19

19

Power Gold 1

· growth root regulator

43

6

6

Power Gold 2

· growth activator

10

50

10

Power Gold 3

15

30

15

Power Gold 4
Properties and uses
100% soluble fertilizers as it contains high quality of raw materials.
Free of: heavy metals – radiant metal – sodium and chloride.
The salt index of these fertilizers is very low, so the harmful effects of soil and water irrigation salinity become less.
High purity and quality fertilizers suitable for drip, pivot and sprinkler irrigation.
Some of these fertilizers are high in phosphorus, which encourages the growth and development of roots and absorption.
Some of these are high in potassium, which encourages flowering, fruit maturity and quality improvement.